WELCOME TO

---

Wähle Deine Sprache um meine Seiten zu betreten


Select your language to enter my sites






visitors came to this site
Wow! More than 1000 people came to my Homepage. Many thanks to all visitors.

ICQ# 5647411
Page the Site Owner
Sign My Guestbook
View My Guestbook
Click on the graphic to vote for this page as a Starting Point Hot Site.
LinkExchange Member
SmartClicks: Target Advertising For Free
This Multimedia WebRing site owned by David Kirsch.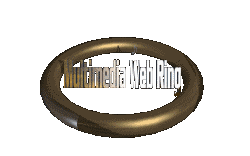 [ Skip Previous | Previous | LIST SITES | Next | Skip Next | Random Site ]
---





This site is best viewed with Netscape 3.0 or higher, Internet Explorer would be my second choice.

For best results, set your screen to at least 800x600
and with a minimum resolution of 65 K colors.

Questions or Comments?
Write the webmaster - Dave
I hope that no file offend against a copyright. If not then send me a mail and I will remove it from my Website.


Last modified at 25.02.1998